Health Professionals and Your Parenting Style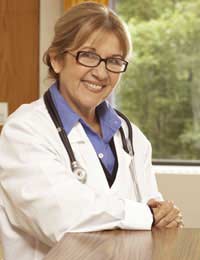 From the time that you become pregnant, visit your doctor and attend ante natal classes, you will begin to have a lot of contact with health care professionals who will be able to advise you and take care of you and your children.
Up to this point, you may have been an infrequent visitor to your local health centre, so be prepared to find yourself surrounded by doctors and nurses, and for your diary to be packed with appointments of one sort of another.
Build Relationships And Contacts
Your GP will almost always be your first port of call, and if they feel it is necessary they will recommend a referral to one of their colleagues who may have specialist skills and training to help you deal with a specific problem.
From Birth And Beyond
Your midwife and health visitor will prove to be invaluable and an important part of both your ante and post natal care. They will want to make sure that your baby is healthy and thriving, and that you are taking care of yourself and coping with the pressures of being a new parent.
As your children start to grow, you may still have regular contact with your health visitor, who will often schedule home visits in, if it is easier for you, rather than expect you to trek to the health centre with young children in tow.
Ask For Help
Do not be afraid to ask for help from your healthcare team. They are there to take care of you and your children and to help in any possible way they can. They are experts in their field and have access to a wealth of advice and information that could prove to be invaluable.
From help for teething babies who won't sleep through the night, to potty training, dietary and nutritional needs, developmental and growth worries, behavioural issues and your own health an well being, there will always be someone who is able to help you and guide you in the right direction.
It could be that your child has started wetting the bed, or that you are feeling tired and a little low. Whatever the problem or concern, your GP and health visitor will be able to give you some advice and support to help you find a solution and a way through your difficult times.
Keep In Touch
Remember to keep in touch with your doctor, and if you make an appointment and then can't attend the health centre or surgery, remember to make the phone call to cancel it, so that someone else can have your appointment.
Some excellent community GPs do exist and will even make follow up calls to parents who are struggling with their children, just to make sure that everything is OK. These calls should not be seen as intrusive, but simply as a way for your doctor to ensure that all is well, and to offer you extra help and advice should you need any.
Once you become a parent, you will build a long and enduring relationship with your GP, so it is worth spending time finding out just how they can help you and your family.
You might also like...