Parenting and Schools or Teachers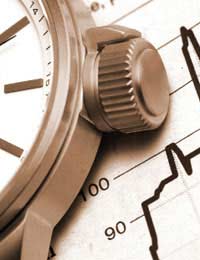 Your children spend the best part of their days and the best part of their weeks in school, so it is vital that you choose a setting for them that suits them, their needs and abilities and is somewhere that they feel safe and happy.
Before your child starts primary school at four or five years old, you will have the chance to visit schools that you would like your child to attend, and meet the teachers who will be looking after your child for up to six or seven hours a day.
Primary Teachers
Teachers at primary schools, particularly in the first two classes, are very used to the problems and worries experienced by very young children when they first start school. You will find that the pastoral care and nurturing that your child experienced in nursery or preschool will continue for a little while, although not to the same degree, and your child will be expected to start being a little bit more grown up and independent quite quickly.
Early days at school can be stressful for parents and children-and the teachers! It is a great idea to get to know your child's teacher well right from the beginning, and let them know if there are any issues that are worrying either of you. Teachers would much rather be made aware of potential problems in advance so that they can find ways to manage situations effectively, should they arise in the future.
Communication
Most primary schools use the home/school book idea. Basically, your child is given a hard backed note book when they start school and this acts as a kind of diary. It records how your child is doing with reading and other subjects, but can also be used as a way of communicating between home and school
Use the home/school book to send messages and notes to your child's teacher about anything that is bothering you or your child, and make it clear that you are happy to come into school to discuss anything if the teacher thinks that would be helpful.
By making it clear to your child's teacher that you are happy to talk about any issues, you are sending clear messages that you are willing to get involved in managing any problems.
Secondary School
Secondary school is a very different set up to primary. At primary level many teachers have an open door policy and can make time for a quick chat either before or after school. Secondary teachers have different timetables and it is usually better to ring the school and make an appointment, or wait until parent evenings to discuss specific problems.
You also have to remember that as children grow up, they are less likely to want to discuss their days, and in many cases the first you will hear of any kind of trouble will be when a teacher rings you to let you know about it!
However, nurturing positive relationships with teachers at secondary level is just as important and they will always welcome any feedback or opportunities that you give them to advise and guide your child.
You might also like...