Making Time for Yourself as a Parent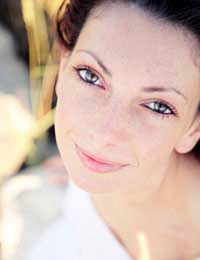 It may seem like an impossible task, and you may even feel guilty at the thought of it, but making time for yourself away from your parenting duties is really important and will actually help you to become a better parent.
Parents lives are busier than ever, and we spend most of our days dashing from school run to work, back again at 3pm and then on to after school clubs before finally getting home. Even when we get home there are still loads of things that need to be done, such as homework, supper, bath time and bed time and inevitably most of us will be packing PE kits and preparing packed lunches before we finally sit down to relax in the evening!
Take Time Out
Taking time out for ourselves should not be seen as an indulgence or a guilty pleasure, but an essential element of our general health and wellbeing. You will find a lot more information about taking good care of yourself in our feature on parenting and health and wellbeing, which can also be found on this website.
It is hard to remember what our lives were like before our children came along, but it is really important to try and build a life for ourselves outside of our family commitments-even if it's only for a couple of hours a week to start with.
We All Need A Rest Now And Then!
Happy relaxed people generally make for happy and relaxed parents, and your children will not suffer if you organise a babysitter once a week to make sure that you get some free time. Infact you may even find that your children really LIKE you going out because they get treats and are spoiled rotten by the babysitter!
Start to create a life for yourself and some precious time off by doing really simple things, such as booking time for a luxurious, lazy bath and a glass of wine a couple of times a week, or making time to read your book for half an hour at night.
These small moments may only appear to be snatched bits of time away from your parenting role, but they may be just enough to recharge your batteries and give you some much needed down time.
Get Some Back Up
Gradually start to introduce longer periods of time that truly belong to you, by investigating the options for babysitters. Chances are that there will be a card in your local shop window from a keen teenager who is happy to babysit for you for a few pounds a night.
It goes without saying that you must ensure you check out any potential babysitters thoroughly, and ask friends who they use and go on personal recommendations. Alternatively, start a voucher or swap scheme with your friends so that you can all go out occasionally and enjoy dinner with your partner, a swim at the local pool, an exercise class or a trip to the cinema. If you have parents or other relatives nearby, and can organise overnight childcare then so much the better.
It is really important to make time for yourself and your partner, even if it is just a couple of hours a week that you manage to get away from your parenting duties, it will do you all good.
You might also like...