The Most Effective Parenting Styles for Different Situations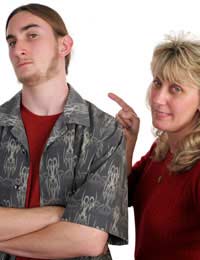 Every situation that a parent finds themselves dealing with on a regular basis is different, and therefore different parenting styles have to be adopted to ensure that children have clear boundaries, instructions that they understand, acknowledge and be able to respond to easily, and positive parenting experiences as they grow up.
Different approaches
It is important to remember that every child is different and while your friends and family might adopt one approach for a particular situation with their own children, the same ideas may not work for your child so it is important to recognise that each incident of behaviour may well require a slightly different approach.
However, parenting has to remain consistent at all times as it is vital that children do not get mixed messages from their parents. For example parents who allow their children to be badly behaved and get away with having tantrums one day, but who discipline them about the same behaviour when they display it the following day, will not generate any respect from their children and will find parenting difficult and frustrating.
Boundaries
Children need boundaries, they are important for helping them to understand the difference between good and bad behaviour and the repercussions of behaviour that is unacceptable.
Parenting can be very stressful and sometimes just giving in to difficult behaviour is the easy option because it means that as parents we can continue to get on with our day without any further aggravation. We can sit our children in front of the television while we chat to our friends on the phone, finish our work or get on with the domestic chores. The fact that our child may have had a temper tantrum about wanting to watch more television than we think is appropriate, soon gets forgotten in the heat of the moment and we basically let them have their own way to make our lives easier.
Consider The Bigger Picture
The result is that we often end up making our own rules and dealing with our children's behaviour in a way that suits us and our immediate needs, rather than considering the bigger picture. It is never easy, and we all have lives to get on with and things to do, and after a hard day at work or a sleepless night with a poorly child it is very easy and understandable to adopt a more flexible approach to things than we would normally. To do this is perfectly acceptable, but on a regular daily basis when life is reasonably normal, it is better for you, your child and your family as a whole if you can try and stick to consistent parenting styles.
Changing Times
As your children get older you will also find that different situations require different approaches. Teenagers have a lot of emotional and physical changes to deal with and growing up is tough. They have everything from raging hormones and peer pressure to coping with exams and massive physical changes.
These major developments will lead to inevitable changes in their behaviour and, as such, your parenting styles will have to reflect these changes. Being overly permissive could lead to allowing your teenager far too much freedom that could land them in trouble, whereas very authoritarian approaches could alienate your child from you and create an uncomfortable and unhappy distance between you.
Communication
Communication is key at all stages of the development of your child, and it is vital for positive parenting that we monitor our child's behaviour and recognise that each situation requires a slightly different approach. By being able to talk to your child and explain why you have reacted in the way you have, you will be able to develop an understanding and open relationship that will make situations easier to cope with in the future.
You might also like...
@Ice - you could try the opposite way wish is restricting the child's privileges if they don't reach their potential and only offering gifts when they actually do.
CaraNJ
- 9-Nov-17 @ 2:31 PM
Good day When dealing with a child who is quite lazy, What approach should be used? I have used gifts for motivational purposes. What else can I try to get the child to reach his potential? Best wishes Ice