Parenting and Separation Anxiety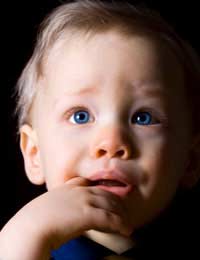 Any parent will struggle to leave their child for the first time-whether it is with a relative, a friend or at a nursery or preschool, and it's perfectly normal for parents to worry, be concerned and even feel guilty at the thought of it.
Leaving your child in someone else's care is an inevitable and natural part of their development and progress, and is a stage in their lives and yours that you will have to get to grips with at some point.
Don't Rush
We all need to time to adjust to new things in our lives, and children are no exception. If you leave your child for the first time in a strange place without any preparation or warning, you may well encounter resistance, upset and tears. This in turn can develop into separation anxiety and this can become a very stressful and upsetting situation for parent and child.
Preparation Is Key
We all have to be away from our children sometimes, and it really is a good idea to try and get them used to being with other people from an early age. Whether you have a doctor's appointment, need to go to the bank or just need a bit of space, these are all occasions when it would be a good opportunity to arrange for someone else to take of your child for a short time.
Gradually you can increase the amount of time that you leave your child and if you are planning to return to work and employ a childminder, nanny or an au pair it is a good idea to introduce these new people over a period of time so that the whole family has time to adjust to the change.
Slowly Introduce The New Regime
If you are planning to enrol your child into a preschool or nursery, you will be offered the chance to visit and spend time at the new setting before your child joins. This is the perfect opportunity to talk to the staff about any worries you might have, and also gives your child the chance to meet other children, get to know the staff and find out about what exciting and fun things they will be doing when they start.
When Things Don't Quite Go According To Plan...!
Any childcare professional will be experienced at dealing with children who are not keen to be left by their parents. A crying, upset child will be all in a day's work to them, and they will know exactly what to do to manage the situation as they will have seen the same behaviour many times before.
Damage Limitation
Trying to gradually introduce the idea of your child being left without you is a good way to start to make some changes to your daily routine. Stay positive and make it clear that while you are at work, your child will be having lots of fun with their friends and then in the afternoon you will be back to collect them.
Make plans for after pre school or nursery so that your child has something to look forward to that you know they will enjoy. Maybe they will want to kick a football around for a few minutes, or spend time with you watching TV or doing some cooking, perhaps they will just want to go home, relax and play with their toys.
Separation Anxiety
Full blown separation anxiety is hard to deal with, but there are ways to make your lives easier and by staying positive and making sure that your child feels secure and is being cared for in a setting that really suits them, you will both start to get used to spending time apart.
You might also like...