Parenting and Children Growing Up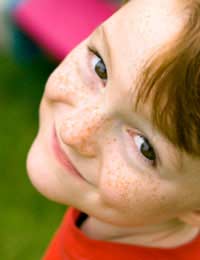 As your children being to grow up, you will find that your parenting styles have to change and adapt to suit their new and ever changing needs.
Your child may be starting preschool, school, secondary school, college or university, moving out of the family home, moving abroad, taking a gap year or starting work. Add to this the general pressures on children as they grow up and have to deal with such as peer pressure and exam stress, and you will soon begin to understand why your parenting skills have to change.
Accepting Change And Your Growing Child
Change is inevitable and you cannot resist it-particularly when it comes to your children. They will grow up, need you less, need you more and require freedom to develop and change, and this is all perfectly normal and natural and it would be worrying if they didn't!
However, many parents really struggle with accepting the changes that their children are going through and sometimes are almost in denial about their changing roles in their children's lives.
Change Happens To Everyone In The Family
Just because you may feel that your child doesn't need you anymore, and that your work as a parent is done, this is not the case at all, and in fact your teenager off to secondary school and your under graduate in their first year at university will still need your help and support-but in different ways.
As your child really begins to turn into a young adult, this is a time for you to think about your life too. Up until this point, it is entirely possible that all of your efforts, energy and time have been thrust into your children's lives, and it will feel strange to not have to do quite so much for them from now on.
Time For You
Empty Nest Syndrome is a common feeling for many parents. Suddenly they go from being constantly in demand and at their child's beck and call, to being almost superfluous to demand and not really knowing what to do with their time.
If you have not worked for a while so that you can devote your time to your family, the thought of going back into the work place might be a bit scary. This is the time to re evaluate your priorities and desires for the rest of your life, and think about resuming your career or even training for a new one.
Just because your children may not be at home as much anymore, and are not tiny little dependents, it doesn't mean that your parenting days are well and truly over. Your children will always need you, their needs will just change as they grow up.
Change is a good thing and from an early age we should encourage our children to be independent, make their own choices and decisions and to have the confidence and self esteem to lead a full, independent and interesting life. Our children need to be secure in the knowledge that we are always there for them as parents-however grown up they are and whatever their different needs might be.
You might also like...