Asking for Help With Parenting: Quiz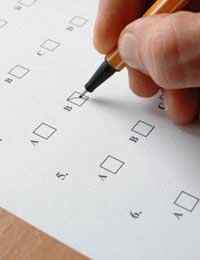 We all like to think that we can cope with everything that life throws at us, and as parents, for the most part we can. However, sometimes things get very tough and it's hard to see the wood for the trees. Just trying to balance your home and work life can be a challenge, and if you suddenly find yourself bringing up your children alone, or having to work more, or if one of your children is ill it can feel like the world is falling apart around you.
Asking for Help is Not a Sign of Weakness
We tend to be conditioned to be able to cope with everything and not ask for help, but that is a dangerous game to play and can lead to anything from you becoming unwell to causing damage to your relationship. If your life changes or things just get too hard to handle, ask for help from friends and relatives. Take our quick quiz to see how good you are at asking for help!
Quiz
1. You have worked all week and have the chance to go out to the cinema with some friends, but you haven't got a babysitter. Do you;
a) try and find one or
b) just not bother going out?
2.Your eldest child appears to be struggling with their school work and their grades are suffering. Do you;
a) confide in a close friend who you think might be able to help or
b) try and help your child yourself?
3. You are an exhausted single parent and really need a night off. A good friend has offered to have the children for you-you haven't asked her, she has offered-do you;
a) Jump at the chance and have the children's bags packed in five minutes flat!
b) Think it's very kind of her but too much to ask of your friend?
4. Your hours have been increased at work and this means that you won't always be able to pick your kids up from school on time. They are not happy about it, but you have no choice. Do you;
a) ask your boss for a bit of flexibility and offer to do extra hours working from home or
b) Rush from work to school every day and risk a speeding ticket?
5. You are unwell but have 'so much to do' you don't know which way to turn. Do you;
a) accept that the housework will have to wait and if your partner can help out that would be great or
b) carry on regardless and end up feeling much worse by the end of the week?
Mostly As
If you have answered mostly As then you have pretty much got it sorted! You recognise that when things get tough you have to ask for help, and you try hard not to overdo things. Keeping everything in perspective is a huge help and a very positive way to parent your children. You probably have a god sense of responsibility and priority and accept that if people offer to help you-they mean it.
Mostly Bs
If you have answered mostly Bs then you really need to sit down and take a long, hard look at how you are living your life. Carrying on regardless and wearing yourself out is not a good option for any parents. If you are not careful you will end up stressed and irritable and taking this out on your children and that isn't fair. Being a martyr won't make you a better parent. You should accept that sometimes you NEED to ask for help and that close friends and relatives will not mind helping you.
You might also like...