Parenting and The First Born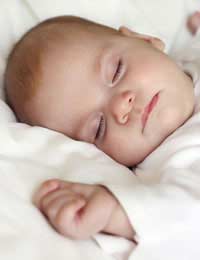 Your first child may well be a much longed for addition to your family, or alternatively a lovely unplanned surprise! Either way, you will find that your life will change forever overnight.
Our first children totally change our lives, our views on the world and our priorities. All of a sudden we are thrust into a situation where this tiny bundle needs all our help and support all the time, and is totally dependent on us for their every need.
Changing Times
You may well have had some quite clear ideas about how you were going to parent your first child, and no doubt many of your ideas were based on what other people were doing, and things that you were determined not to do!
Such ideas very quickly go out of the window, and you will find that your attitudes and ideals change-if only to make your life easier! However, it is important to understand that just about every new parent feels the same and has the same experiences as you and it is perfectly normal to bend your own rules a little.
First babies tend to be spoilt, have everything bought for them or given to them and are obviously the centre of attention for some time. However, while all this is perfectly natural, as your first born starts to grow up try to ensure that they are not simply allowed to get away with everything. This will not help them or you in the long term, and could cause problems if another baby arrives in the family.
High Expectations
As parents we tend to have high expectations of our first child, and competitive parents in particular will measure their success as parents by comparing the development of their child with others. This is dangerous, unnecessary and does not actually give a true of reflection of where your child is in terms of their development, because all children are different.
It is far healthier to resist the temptation to compare your child to others, and instead just be happy that they are healthy and thriving, and make the most of the baby years of your first child as you will never have that time back again.
Baby Number Two
Things will get very interesting if a second baby arrives on the scene, and parenting the middle child in a family is covered in another feature on this website. This is when a lot of parents suddenly start to think that their first child has grown up all of a sudden and is quite capable of doing a lot more for themselves.
This is of course entirely unfair, as your first child may well feel pushed out when baby number two comes along, and actually needs more attention than before. You have to remember that up to this point, your baby has received all of your attention all of the time. From now on your time will be divided and shared and this may cause difficulties.
Splitting Yourself In Half!
This is literally what you have to do in order to keep all your children feeling happy, secure and loved. It sounds like an impossible task, but actually it will come quite naturally to you, and before long everyone in the family will find their feet, and their place in the family tribe.
By reassuring your first child that you still love them just as much, and by not putting them under too much pressure, you may well find that not only do they cope really well with the arrival of a second baby, but they almost rise to the occasion and naturally assume the role of the older child.
Before long you will be hearing them declare quite proudly that they are a big brother or sister, and that they are now the oldest in the family!
You might also like...