How Parenting Styles have Changed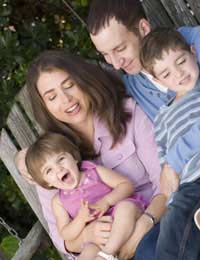 The way we raise our children is undoubtedly changing, and has been changing and developing for a considerable time. The days of children being seen and not heard are long gone, and although it is a fact that there are still children across the UK who are vulnerable and disregarded by their parents, the majority of us try hard to achieve a parenting style that is balanced and fair.
The primary objective of any parent is to keep their children safe, secure and exposed to positivity. This way, our children grow and develop into bright, well balanced young adults who have much to offer our family community and the wider social communities that we live in.
Children who grow up in severe, strict and harsh families and who are ignored, unstimulated and rarely praised for their achievements, struggle to thrive and grow as well as children who receive lots of love, attention, affection and encouragement for their achievements.
There is a huge focus on parenting in modern society, and consequently we are over exposed to information that tells us the right way to bring up our children. Previous generations have relied on relatives to guide them in the right direction, and to some extent this is still valid today. However, there are now many support groups for parents to provide ample opportunities for them to share their worries, experiences and expectations with other parents who are in exactly the same situation as them, and who have children of the same age.
Learning from our forefathers is fine, but life and society has changed enormously-even in the last 30 years, and for that reason it is important to recognise that the way we parent our children has changed too.
Discipline is one area of parenting that has seen a massive change, and these days we like to explain to our children why they are being told off rather than just shouting at them and sending them to their room.
Parents employ different techniques for dealing with unacceptable behaviour, such as insisting that children take some 'time out' and are removed from the group if their behaviour is negative. We are discouraged from using the word 'naughty' and instead encouraged to describe behaviour as unacceptable or challenging.
There are schools of thought that claim children today are allowed far too much freedom, and that they are allowed to rule the lives of their parents who are continually put under pressure to give in to their demands rather than risk having to deal with a temper tantrum in public or in front of family and friends.
Children who display these traits can be very stressful to be around, and at one time such behaviour would have resulted in the child being severely punished or smacked. We are discouraged from using these methods to control our children's behaviour today, as research has shown that hitting children does not encourage good behaviour.
Parents today will take time to explain to their children why they are being punished, and children are made to understand that negative behaviour will lead to them being put in time out or having certain privileges removed for a specified period of time.
Parenting methods have changed, and today we are exposed to a wealth of information thanks to the mass media. Programmes such as Super Nanny, have had a huge impact on the way we manage our children's behaviour and demonstrate clearly that sorting out problems can take time and often involve the entire family before any significant and positive changes can be fully appreciated.
The days of the short, sharp, shock approach of parents of days gone by are well and truly over.
You might also like...