The Origins of Parenting Styles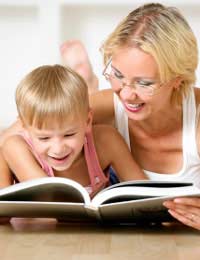 Parenting is not something that has hard and fast rules, and over the course of your child's life you may well find that the way you raise your family changes and evolves.
Parenting styles
However without even realising it you will adopt a parenting style that has its origins deeply rooted in research work carried out by the child behaviour and psychology expert Diana Baumrind.Baumrind's work and the origins of parenting styles have shaped the way that millions of people have raised their children over the last century and continue to do so today.
Diana Baumrind
The research behind the development of Diana Baumrind's parenting styles was based on two aspects of parenting that she considered to be extremely important, and this is how parenting styles were first analysed and labelled.
Parental Responsiveness
The first aspect of parenting was known as Parental Responsiveness, and refers to how much the parent is prepared to respond to the child's needs. The second was called Parental Demandingness.This term is used to examine the level to which the parent expects and anticipates a more grown up, sensible and ultimately responsible level and standard of behaviour from their child.
Recognised Strategies
In simple terms, a Parenting Style is a way that experts use to describe certain standard and recognised strategies or concepts that all parents use in raising their children. In other words, a parenting style is the way that you choose to bring up your children, and it may well differ from the styles your parents used and those used by your friends, however in modern society many parents adopt elements of the same style and just adjust them to suit the behaviour of their individual children.
Different Styles
Diana Baumrind is one of the best known experts on parenting styles and in her research she identified the main parenting styles in early child development. These are known as authoritative, authoritarian, permissive and neglectful.
Authoritative
Many parents adopt the authoritative parenting approach and the origins of this style are based on instilling important values into a child such as self discipline, emotional self control, a wide and secure social circle and even achieving more positive results at school. This approach can benefit children as it also lead to them having a good level of self esteem and self confidence, whilst also being aware of the importance of boundaries and reacting to those boundaries in a positive rather than rebellious way.
Huge Benefit
Research that has been carried out into the different styles of parenting has demonstrated clearly that authoritative parenting has a huge benefit to children; however, when discipline is taken to the extreme, this can have a negative effect on children and in turn encourage them to adopt a harsher regime than is necessary with their own children.
Useful Tools
The origins of Baumrind's specific parenting styles are useful tools for all parents to examine the way they are raising their children, and by examining each method and the effect that a parents' behaviour directly has on their children, we are able to establish our own individual parenting styles that suit the individual needs of our children.
Traditional Values
The way that we raise our children has changed a lot over the last 50 years or so, but traditional values continue to remain important both socially and behaviourally and parents across the world draw on Baumrind's research and analysis every day as they try to instill core values into their children that will help their development and encourage positive behaviour and secure, confident children.
You might also like...