About Our Site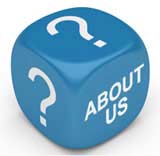 ParentingStyles was formed to offer a unique reference point on comprehensive advice on parenting and parenting styles.
There is now more information than ever available to help us bring up our children and be effective parents. However, with so much conflicting advice and information out there it is often difficult to know what to do for the best. Our website has been developed to provide well balanced, properly researched information that will help all parents to adopt a parenting style that suits the needs of their own individual family and their child's behaviour.
Being a parent is not an easy task and we all need all the help we can get. Our website will offer guidance and expert advice and tips on adjusting your parenting style so that you can deal with everything from children's behavioural changes at different ages, when they are struggling with friendships and when they become more independent.
The articles will help you to discover your own individual parenting style, and provide you with examples of how different parenting styles can work to help you to achieve a happy and well balanced family. You will find advice and tips from experienced parenting experts, written by professional journalists to help guide you through every stage of your child's development.

Related Articles in the 'Site Information' Category...